By Kiran Mistry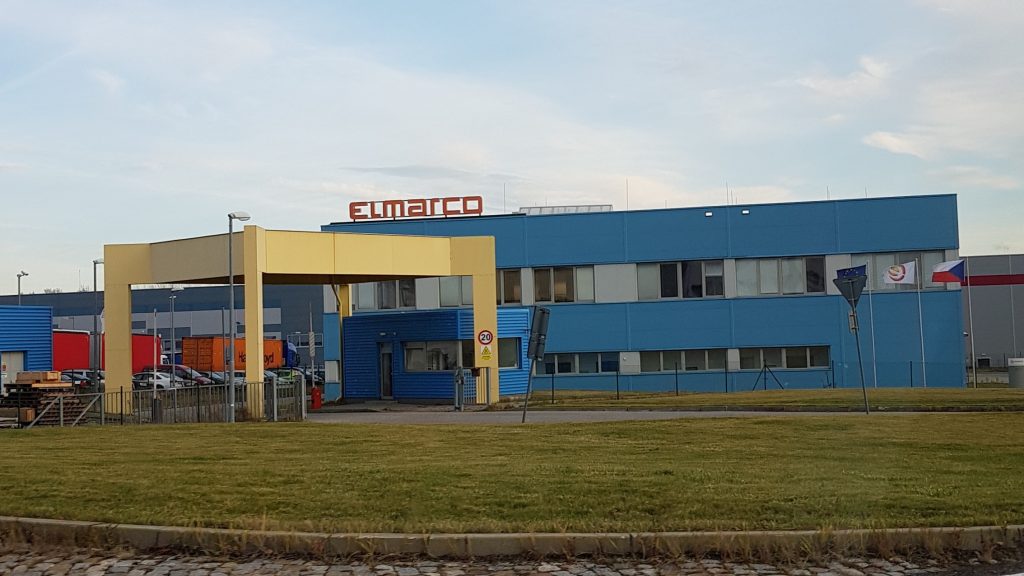 In order to become familiar with the technique I will be applying as part of the scale up section of my EngD project, I visited the Elmarco facility based in Liberec, Czech Republic on 17th-19th November 2019. Elmarco is the industry's first and leading supplier of industrial scale nanofiber production equipment. Specialising in the free surface electrospinning process which allows for efficient scale up to high volume production line manufacturing providing upscaling ease when compared to other nanofibre production techniques. The trip was partnered with a member from my Industrial Sponsor and Swansea University: Dr Chris Mortimer from Hybrisan and Prof. Ken Meissner from Swansea University. The two days I spent with Elmarco were extremely beneficial for my forthcoming research and widened my view on the potential within the field.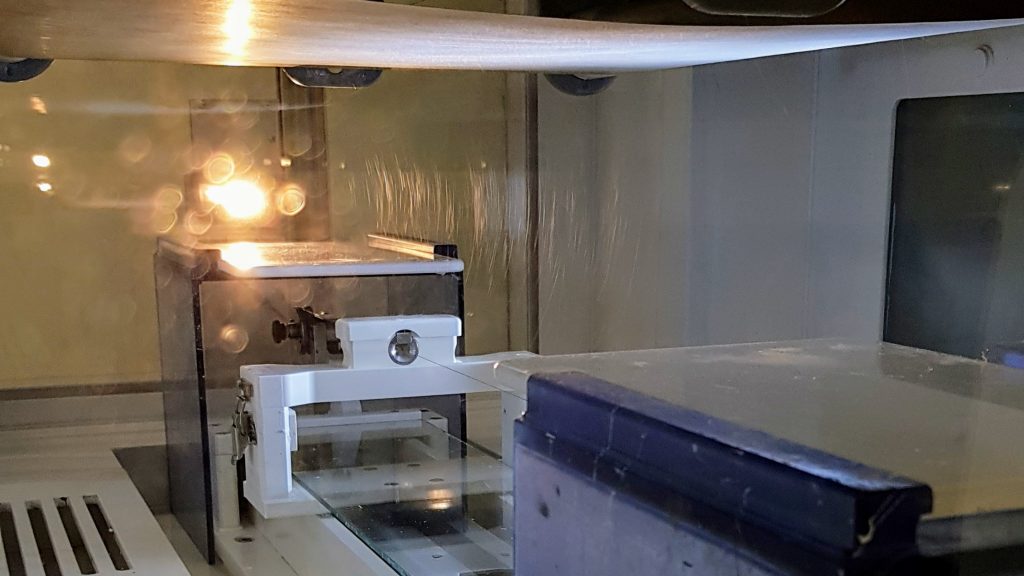 Hybrisan and Elmarco have a growing relationship through years of collaborative work involving nanofibre development for antimicrobial applications. This was shown in their hospitality and willingness to help for the duration of the trip. The days spent on site were met with enthusiasm which helped us get to work quickly. The morning of the first day started with a meeting to ensure both parties were clear on proceedings, discussing solution concentrations, new equipment which can help in production optimisation as well as their 'Superlab' device which we used for the duration of the visit. Following the meeting we ran some preliminary tests to optimise the control variables to ensure efficient nanofibre production without wasting a large proportion of material. This was an interesting time as we were hands on with the machine and exposed to the large amount of variability within this new technology. Following lunch, we had a brief tour of the other facilities showing Elmarco's larger productions lines and small testing rooms. One of which used a high-speed camera in order to capture the activation of the solution into spun nanofibre's. This was used in conjunction with our preliminary results in Swansea to fully optimise the process. The end of the first day concluded with Elmarco hosting us for dinner. Day two was a much shorter day because our departing flights were in the afternoon however, work commenced at the facility for the duration of the morning. Before production of fibres started Elmarco kindly SEM imaged our test runs from the day prior for us to look over and ensure that the product was as expected. To make use of the remaining time on the equipment, a final solution was made with all remaining constituents. This sample was run to completion when we left and returned by post for further analysis.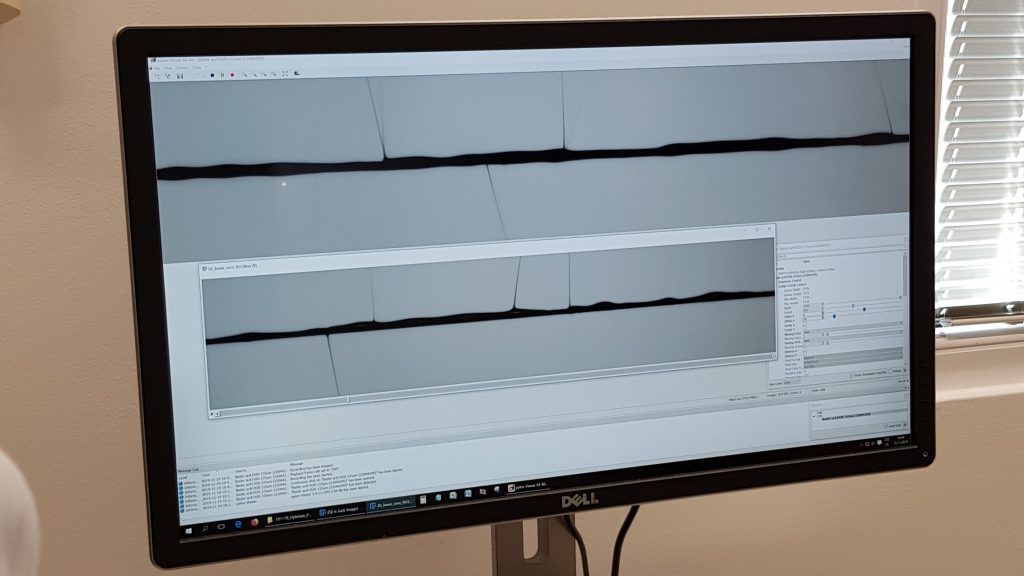 It was fascinating to see free surface electrospinning up close until this trip I had only read about it and the positive upscaling possibilities. My previous work has only exposed me to the fundamentals of needle electrospinning and now, I have experienced what I can consider the future for the technique. I am very fortunate to have been invited along to Elmarco in collaboration with Hybrisan during my first few months of my EngD career. I am excited to see where the partnership will grow from here and for the future of my research. I would also like to thank the Materials & Manufacturing Academy (M2A) for their continued support.