By Sara Lairah Mugabo.
My journey to Lillafured – Miskolc (Hungary) for The 3rd International Conference on Rheology and Modelling of Materials (ic-rmm3) started on Sunday morning from Cardiff Airport to Budapest via Amsterdam, and finally arrived at my destination – Hunguest Hotel Palota – which was also the conference venue, and got myself rested for the next day when the conference commenced. The hotel had that castle feel to it with a long history – built in 1927, surrounded with beautiful gardens and a view overlooking Szinva stream and Hamori lake.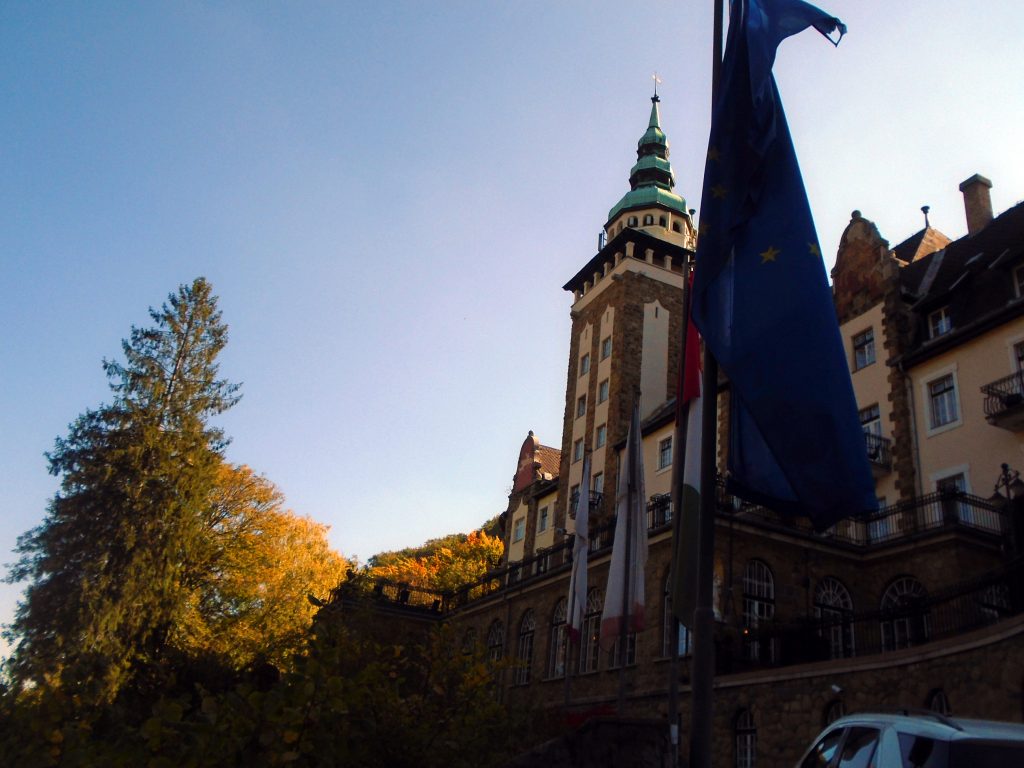 The conference commenced the following day, with presentation and poster sessions in the morning and tour sessions around Lillafured-Miskolc historical places and Universities in the evening. The opportunity to network and present and discuss work conducted in the field of rheology, for me, was the most important of all. I had the chance to listen to some of the greatest presenters in the field, and picked a leaf or two from their books. I also delivered a short oral presentation and a poster presentation, and won the award for the best Short oral presentation award at the end of the conference. So I left the conference a happy research engineer.