The M2A and COATED CDT are committed to improving the equality, diversity and inclusivity of our cohorts in our Masters and EngD courses. This not only includes the recruitment of individuals onto our programmes but also the opportunities we can provide to our research engineers once they graduate.
In recognition of the barriers that BAME groups experience in progressing into leadership roles, a Leadership and development Programme for BAME students was developed in collaboration with JM Learning & Skills and Joy Transformation. The Programme took a multipronged approach, combining group training, sponsorship of participants by senior leaders and coaching sessions.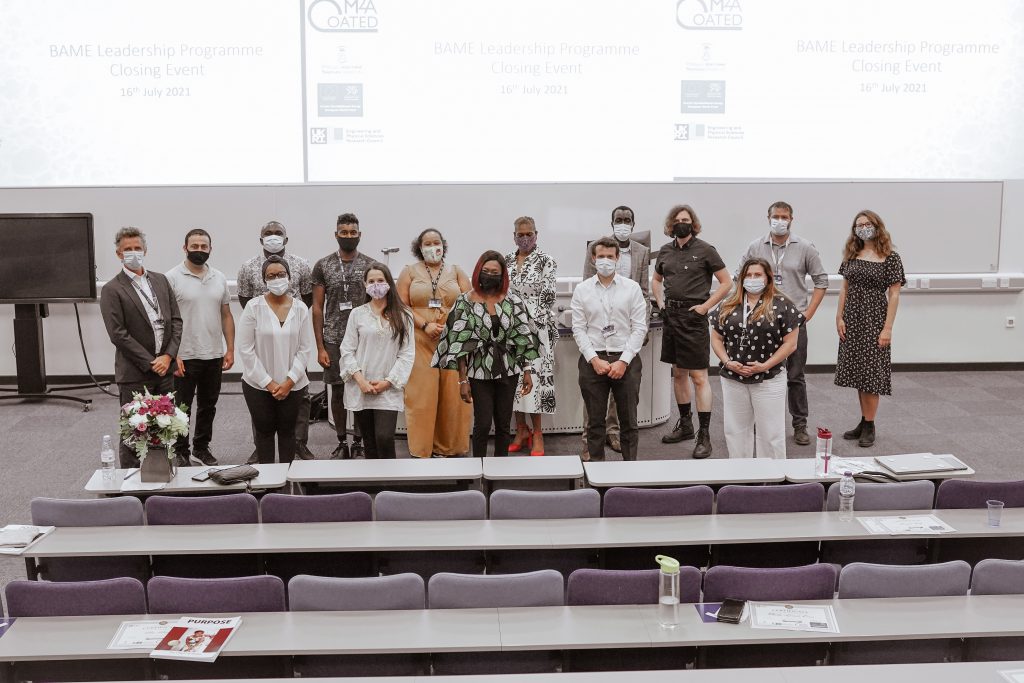 The training programme consisted of 3 different one-day workshops exploring what leadership is, identifying leadership styles, exploiting cultural capital, political skills, equality, sponsorship, proactive career management, role models and future proofing. Sponsorship of the participants was used to demonstrate the power of sponsorship in opening doors and creating opportunity. It is important to differentiate between sponsorship and mentorship – while mentors are in place to support development, sponsors focus on advancing their students/employees such as introducing them to wider networks, political skills development, improved visibility etc. The training programme was complimented with a series of Coaching sessions to apply the learning from the leadership workshops and explore emerging professional and personal issues in greater depth
Our EngD participants had a fantastic experience and on completing the programme commented on empowerment and new confidence in pursuing their career roles. Hear about their experiences in the videos below.
Find out about our current MSc and EngD projects here